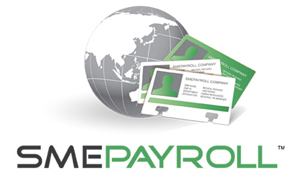 SMEPayroll
SMEPAYROLL is the developed using latest .net technology to make it extremely powerful, yet simple-to-use Payroll system. With its superior features SMEPAYROLL is the best available payroll software to process your own payroll in-house.
SMEPAYROLL is obtainable online from any part of the world, allowing multiple users to access the system at same time with limited rights. With having different modules which consists of Employee Module, Leave Module, Claim Module, Payroll Module, Reports Module and Admin Module give the power to you. Scores of companies across the globe are adapting & believing SMEPAYROLL as their preference of Payroll system.
Quick Features
PEACE OF MIND
SMEPayroll is developed using latest technology to make it a very powerful, yet simple-to-use Payroll system.
COMPLIANCE UPDATE
Compliance updates are sent to clients automatically when declared. Ensuring latest updated Payroll.
ALERT & REMINDER
Reminder for Employee on leave, Pending leave approval, Employee Birthday, Year of service, Backup.
AMAZING DASHBOARD
Amazing Management Dashboard enabling instantaneous & informed decision making at a glance.
MOBILE APP
SMEPayroll mobile app enables end users to manage leave application along with option to view pay slip.
CLIENT CASE STUDY
Check out the client case studies & testimonials.
SOME OF OUR PROUD CLIENTS